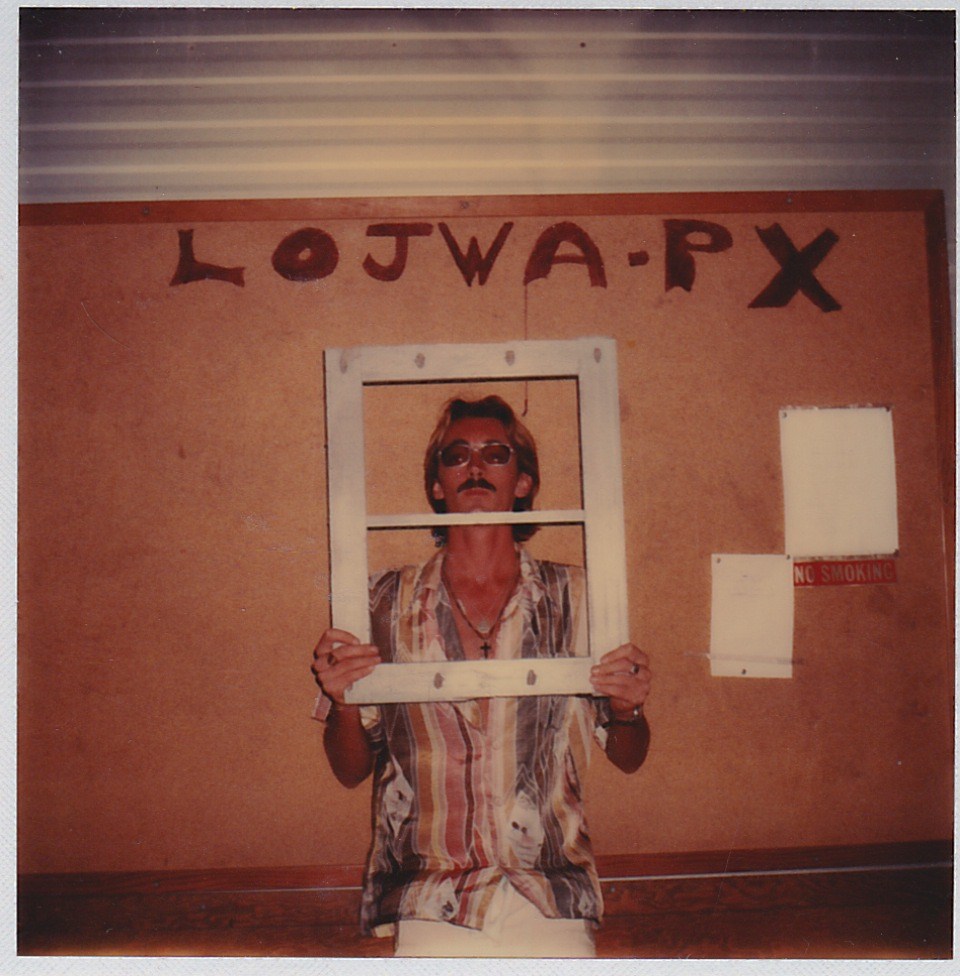 We are but a few of the Survivors of the 1977-1980 Enewetak Atoll Atomic Debris Cleanup Mission in the Marshall Islands.
Our main focus is to help each other with information and moral support during challenging times of our declining health.
Our secondary focus is to urge Congress to change the current laws and recognize soldiers of the cleanup mission as "veterans who participated in radiation-risk activities during active service."
On April Fool's Day this year, Ken Kasik mailed me a couple of discs with his photo memories of living at the Lojwa Island Base Camp. He was a government contract civilian who ran the Lojwa PX during our Atomic Cleanup Mission.
I posted his photos on Facebook soon after I received them, but was recently reminded that they were not yet on our website.
That error has been corrected as of this post. You will not be disappointed. Ken was able to capture the hard work his friends in the military performed, as well as the more relaxed off duty R&R times.
Before you take a look at the photos Ken Kasik shared, I want to take a moment to tell you that Ken has taken a deep interest in military veterans who have struggled with getting health challenges taken care of by the Veterans Administration.
He has personally suffered health challenges and knows first hand what others are going through. That is why he maintains close ties with politicians in Hawaii to change the law in favor of Enewetak Atoll Atomic Cleanup Veterans becoming classified as veterans who had "at-risk" exposure to radiation instead of "occupational" exposure.
Because of Ken's efforts, on Monday, the 2nd of November 2015, Congressman Mark Takai (1st District of Hawaii) introduced "H.R. 3870: Atomic Veterans Healthcare Parity Act (currently HR632)" which was referred to the Committee on Veterans' Affairs.
Please let your Federal Representatives know you want them to co-sponsor or vote yhttps://www.govtrack.us/congress/bills/114/hr3870/text/ihes on the bill.
In the meantime, take your time enjoying Ken Kasik's photos and share your thoughts in the comments area.
We urge our supporters to encourage their politicians to create legislation which will include Enewetak Atoll Atomic Cleanup Participants in the U.S. Government's definition of a veteran "who participated in radiation-risk activities during active service."
Article written by Girard Frank Bolton, III. 1977-1979 Atomic Debris Cleanup Participant with C Company and HHC S-3 (Operations) of the 84th Engineer Battalion (Combat Heavy) (Fwd) Enewetak Atoll, Marshall Islands.