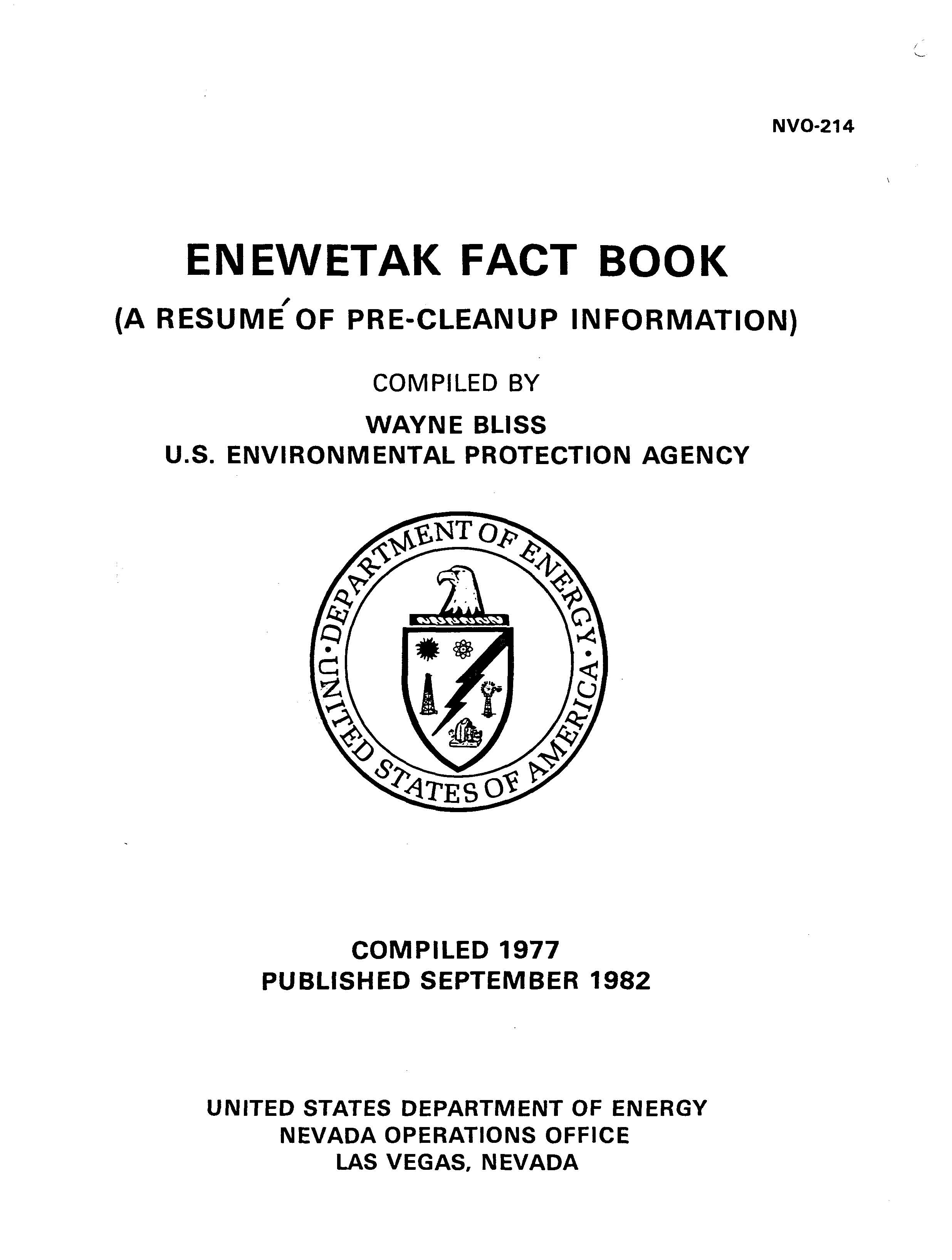 We are but a few of the Survivors of the 1977-1980 Enewetak Atoll Atomic Debris Cleanup Mission in the Marshall Islands. 
Our Original Mission was to relocate and entomb radioactive fallout and debris from the surface of the islands of Enewetak Atoll so the dri-Enewetak Islanders could return to their beautiful homeland of 40 Islands in the Marshall Islands.
We accomplished our Humanitarian Mission in 1980. Some of us have health challenges related to cleaning up radiation produced by 43 atomic bombs tested in the Pacific Proving Grounds during the Cold War's Atomic Test Program. Some of us have died.
Harry Daniel was a lieutenant in the Army when he was assigned to participate in the Enewetak Atoll Atomic Cleanup Mission. He was told many times during the mission that "We're still ok."
Our mission had a classified security status. The reality is most information was shared on a need to now basis by the higher echelon. One would think all Officers would be privy to information, but that would be a misconception.
In 1996, President Clinton lifted the "veil of secrecy" about the details of atomic testing at Enewetak Atoll and the levels of radiation we were exposed to during our mission.
Since then, the Government has improved its internet storage and public access of government documents and other materials.
Just recently, Harry Daniel found our group of guys and started looking into the documents related to our atomic cleanup mission. What he found was almost unbelieveable and made his blood boil.
A couple of days ago, Harry shared what he learned from those government documents on the Buchanan Investigations Blog Talk Radio Show (1/4/2017).
You can learn, in a short time, about what LT Harry Daniel learned by listening here:
LT Harry Britton Daniel II was the Assistant S-3 (Operations) on Enewetak Island until he moved to Lojwa Island and served as the Operations Officer and XO of B Company, 84th Engineer Battalion, US Army from 1/15/1978 through 6/15/1978.
You can help us change our "occupational" exposure classification to "at-risk" exposure by letting your Federal Representatives know you want them to support H.R. 632 – Mark Takai's Atomic Veterans Healthcare Parity Act.
Continue to learn more about us from various resources shared by supporters and cleanup participants in future AtomicCleanupVets.com articles. Our articles contain photographs, videos, documents and stories shared by the actual participants who cleaned radioactive contaminated soils and materials from the surface of the islands at Enewetak Atoll.
Article written by Girard Frank Bolton, III. 1977-1979 (14 month) participant with C Company and HHC S-3 (Operations) 84th Engineer Battalion (Combat Heavy) (Fwd) Enewetak Atoll, Marshall Islands.

Our Current Mission is to help health challenged Atomic Cleanup Veterans become included in the Veterans Administration's definition of an Atomic Veteran so we can qualify to apply for funds set aside for veterans "who participated in radiation-risk activities during active service."